Lettering
Alphabet
The letters of the alphabet were printed and distributed as a unique piece for artbag mag




Wonder Waters
(11.11.19/24.11.19, Malta, multiple locations)


The creation of twelve large scale paintings has been the opportunity to involve the young citizens of Malta in the preliminary construction of letters made with a lettering conceived by the artist, who composed the symbolic inscription "WONDER WATERS", subsequently positioned from the artist like a clock around the monumental Triton Fountain of Triton Square, Valletta (Malta). Here, on November 15 2019, with the use of water and brooms, the melting of language in the element of hydrogen as a generator of life was symbolized during a public and participative performance.


The culmination of the project is the large installation realized at the Atrium of the Fondazzjoni Kreattività headquarters, in which the artist dialogued with the architecture by suspending the letters in the space, evoking their origin from the universe and their similarities to meteorites.
The installation reflects on the origin of language and the theme of the water as a fundamental element to generate life.
The project was financed and promoted by Fondazzjoni Kreattività, ERA and by the Italian Cultural Institute of Malta within the Zigu Zajg festival.
Books
Phrases that presuppone a state of things different from the one described, although they can be literally used, they evoke scientific and philosophical conventions linked to the idea of plurality and to coincide with the human limit. Letters and codes rise to single totemic entities while composing words and phrases; in their being sacralized it is as if they were actually dismissed as a multitude and even denied their own through a process of divinization.
MAMIAΩ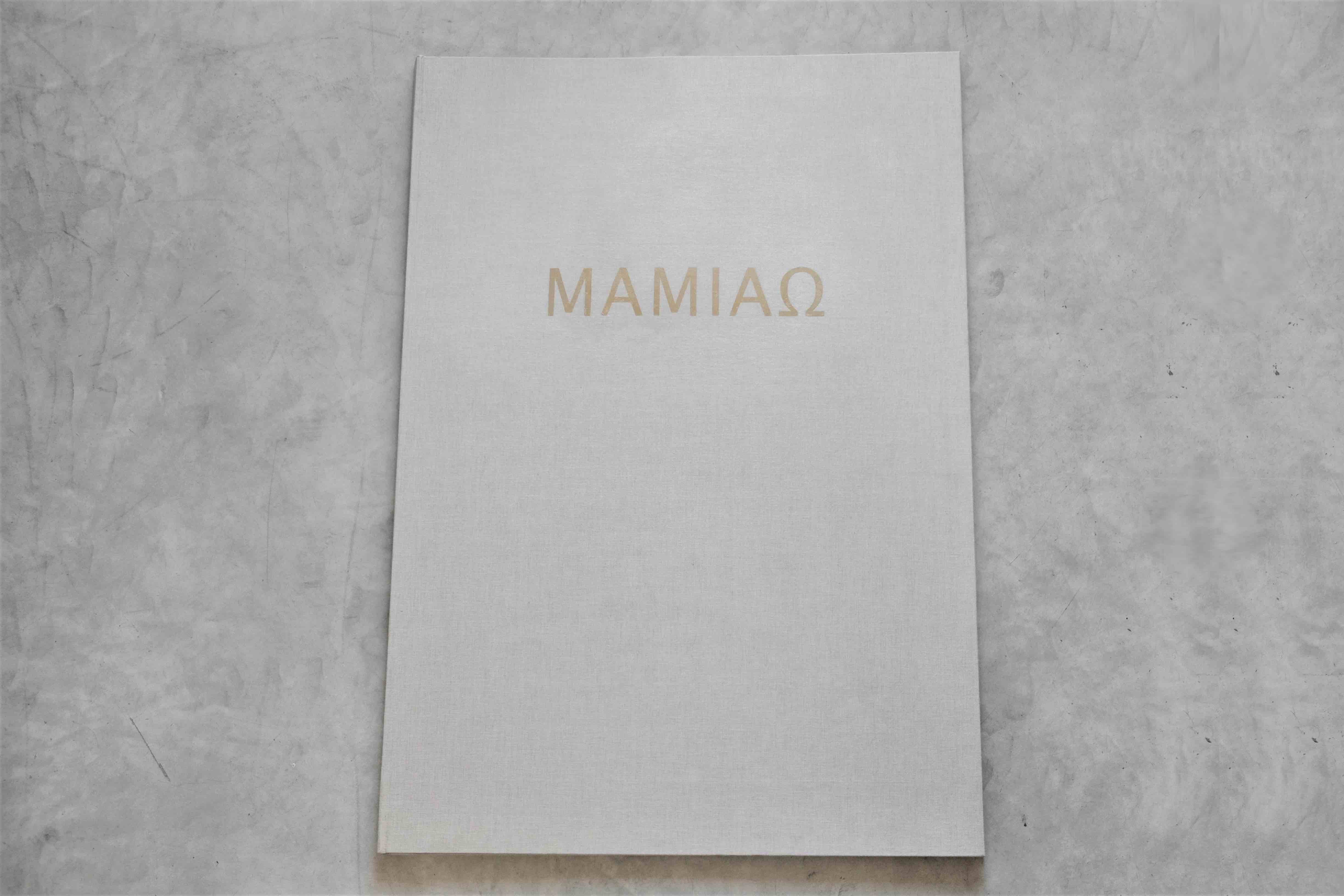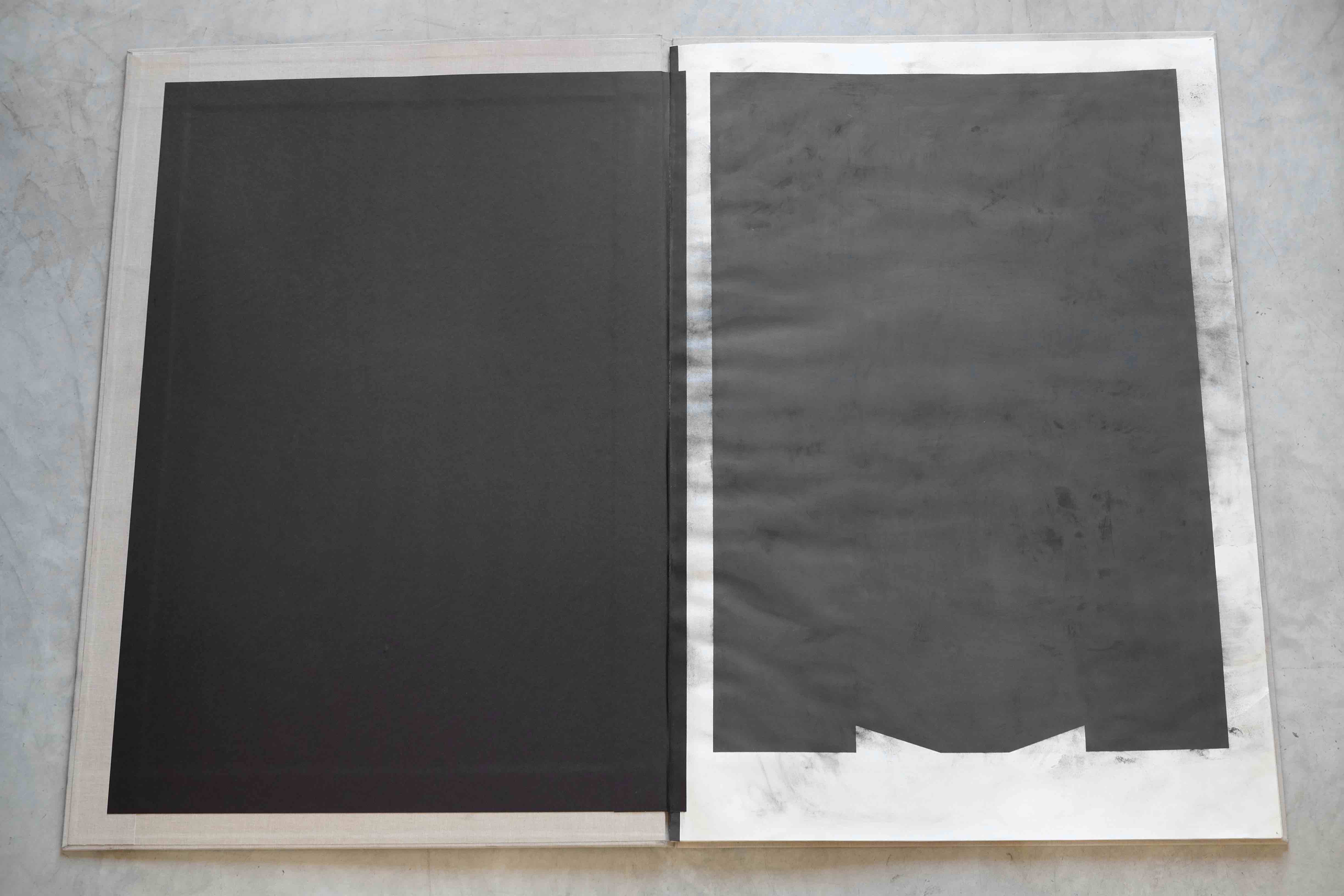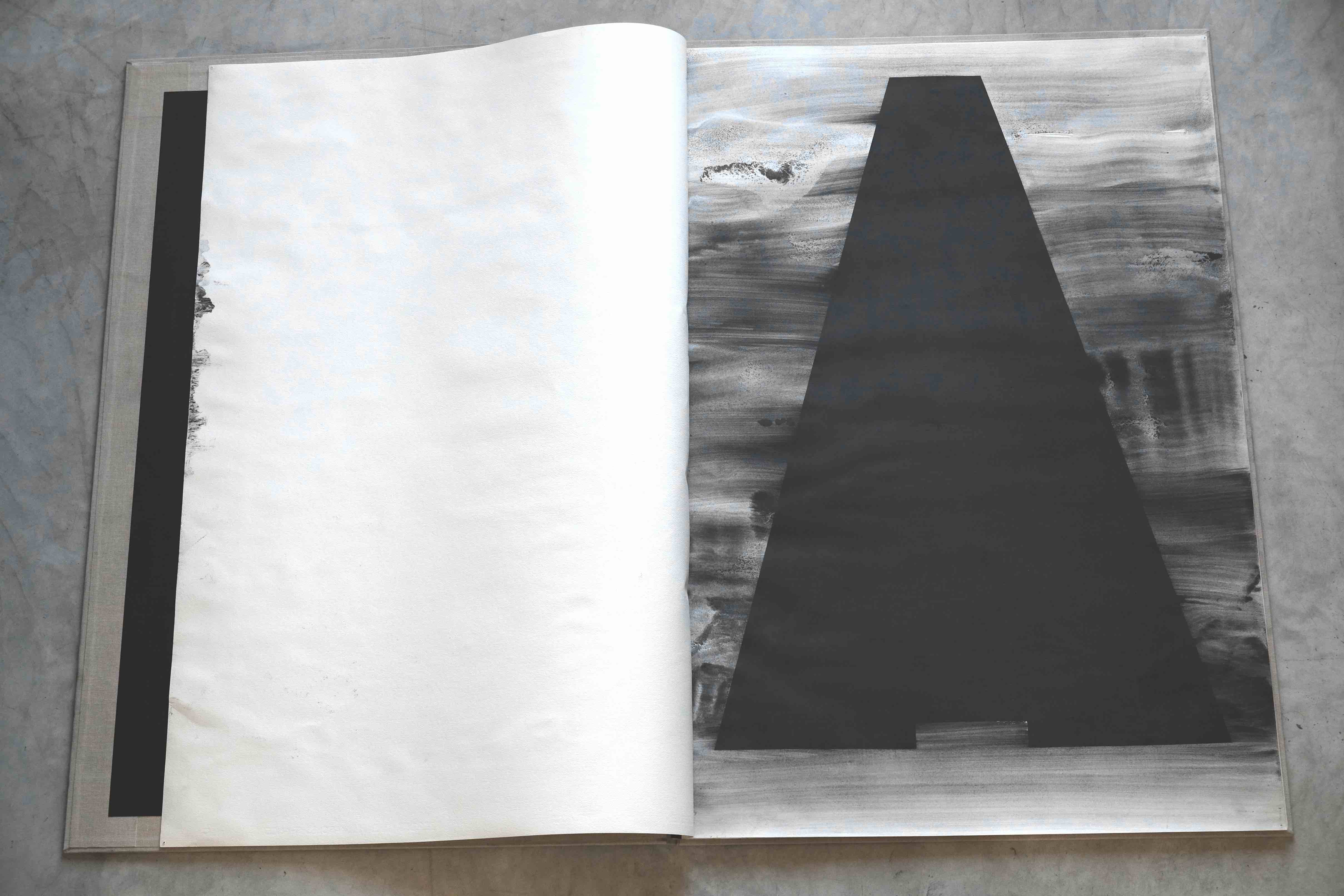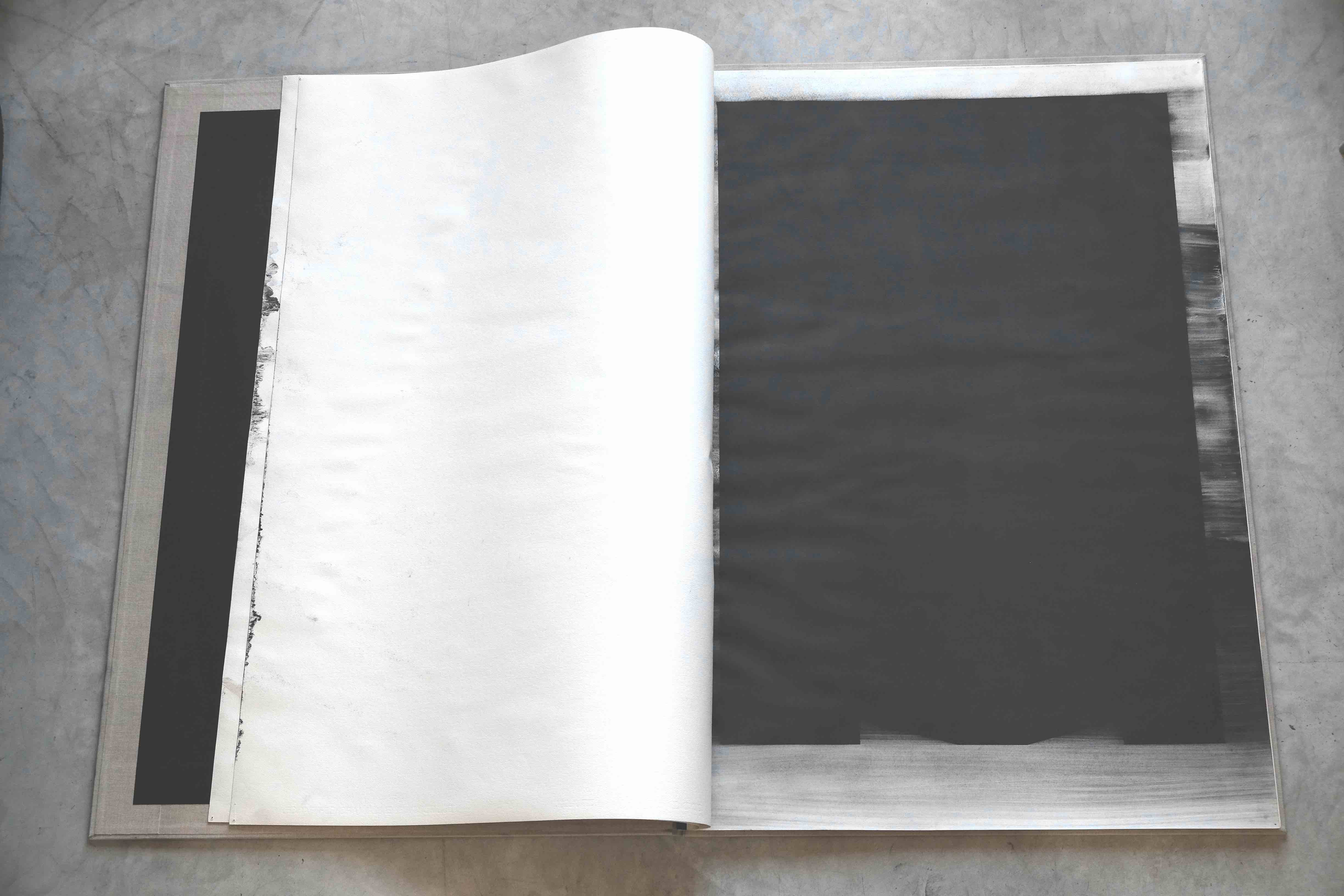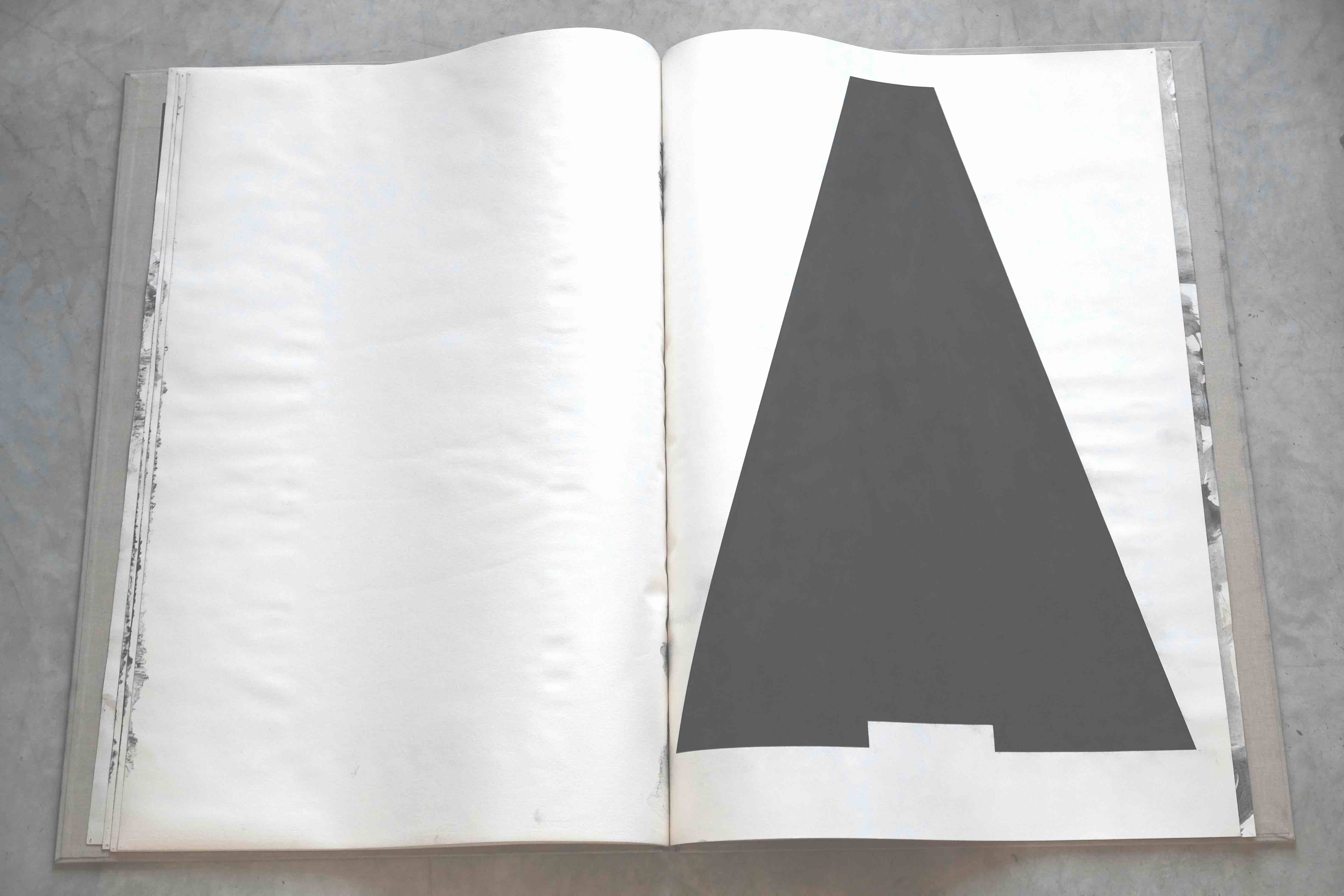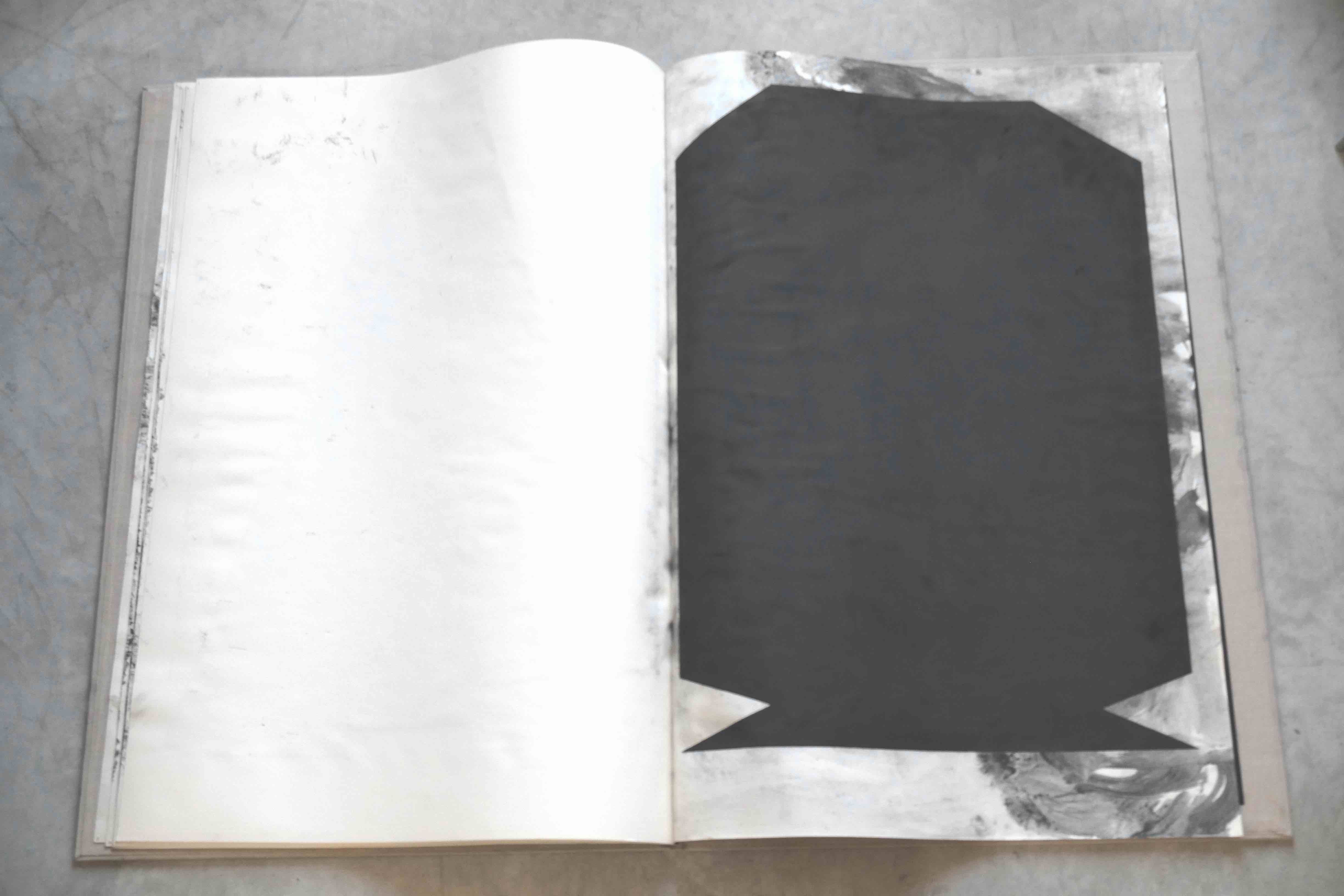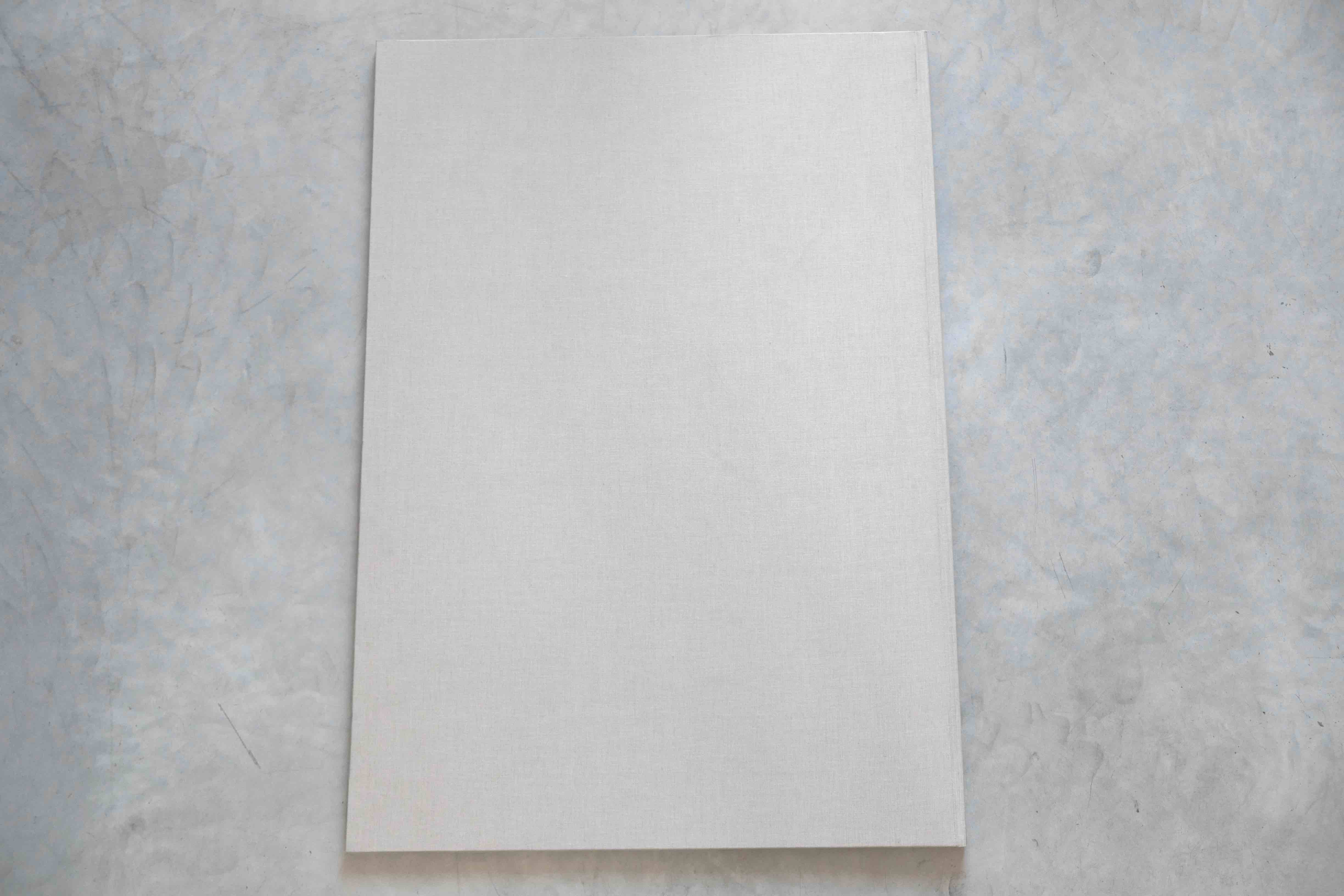 75x108cm - graphite insulating paint on cotton paper, 2019 Milano
YOU THINK TO TURN AROUND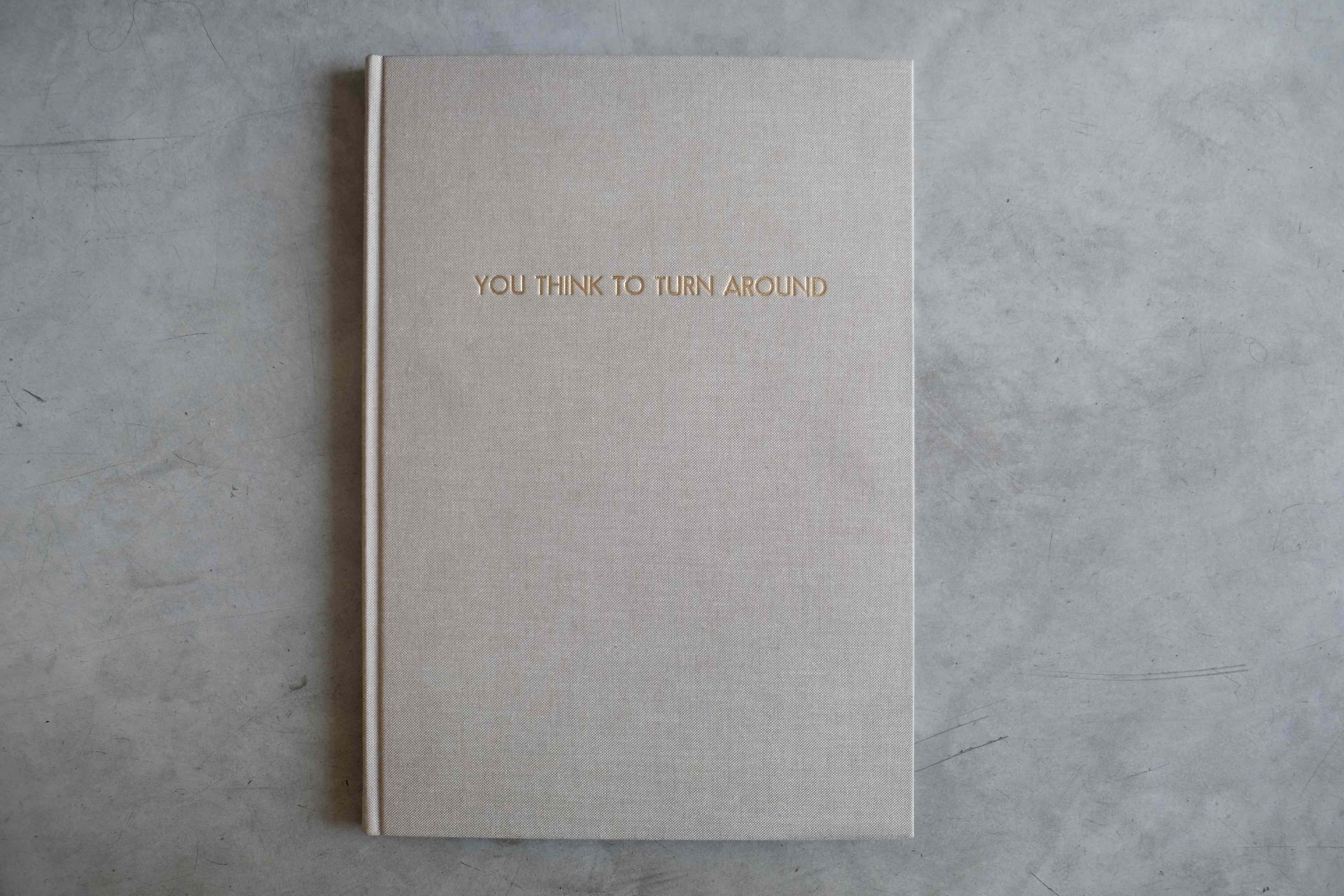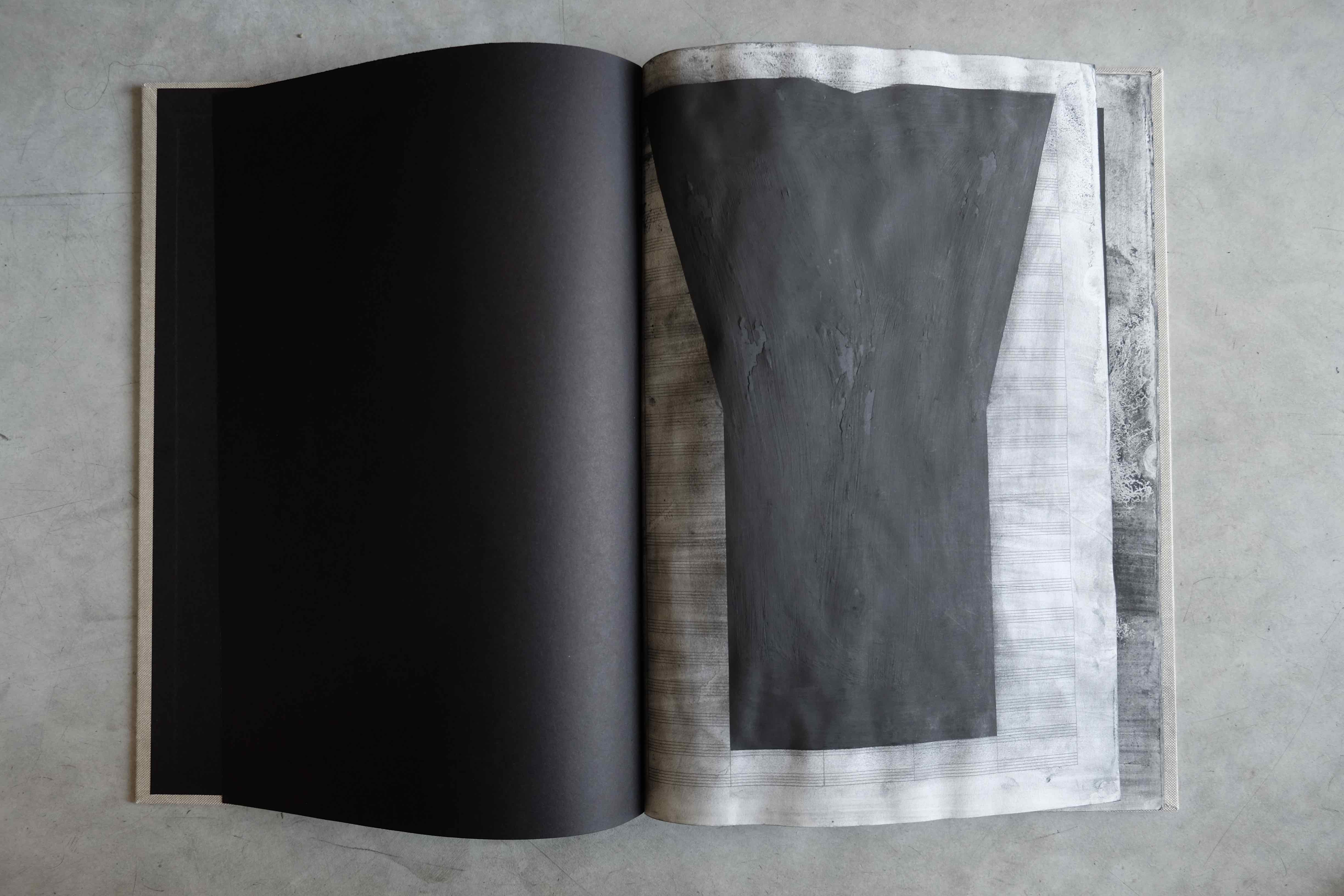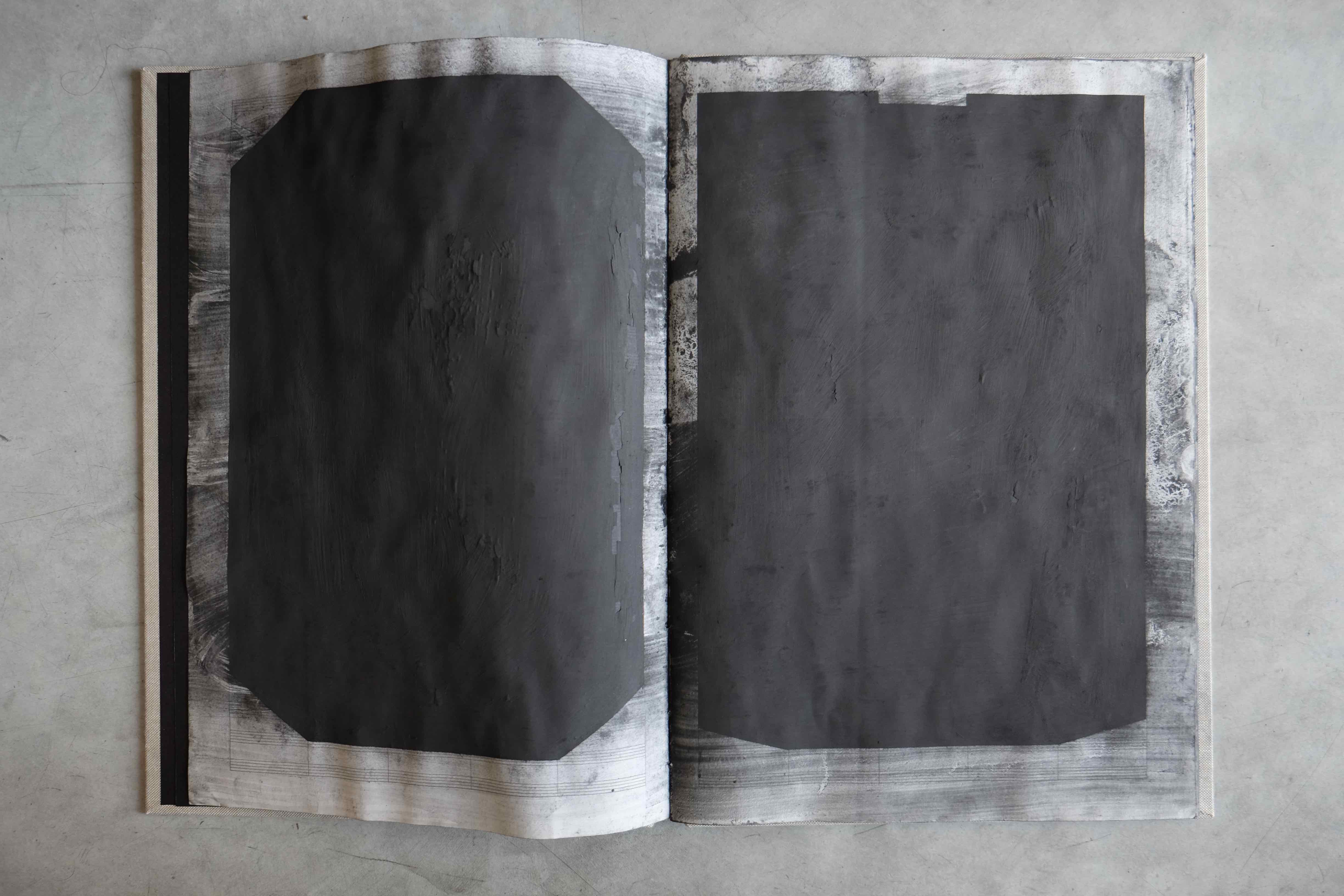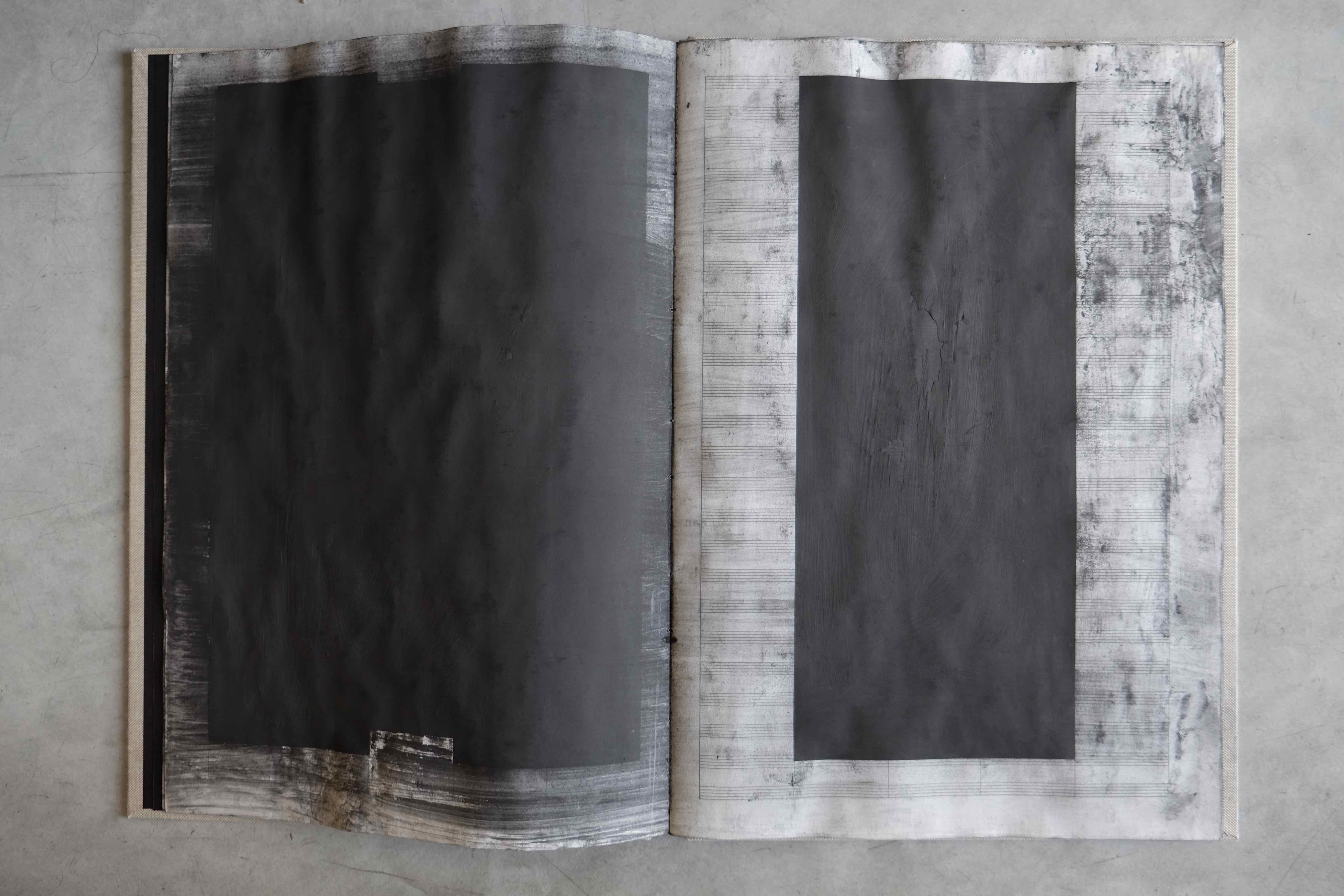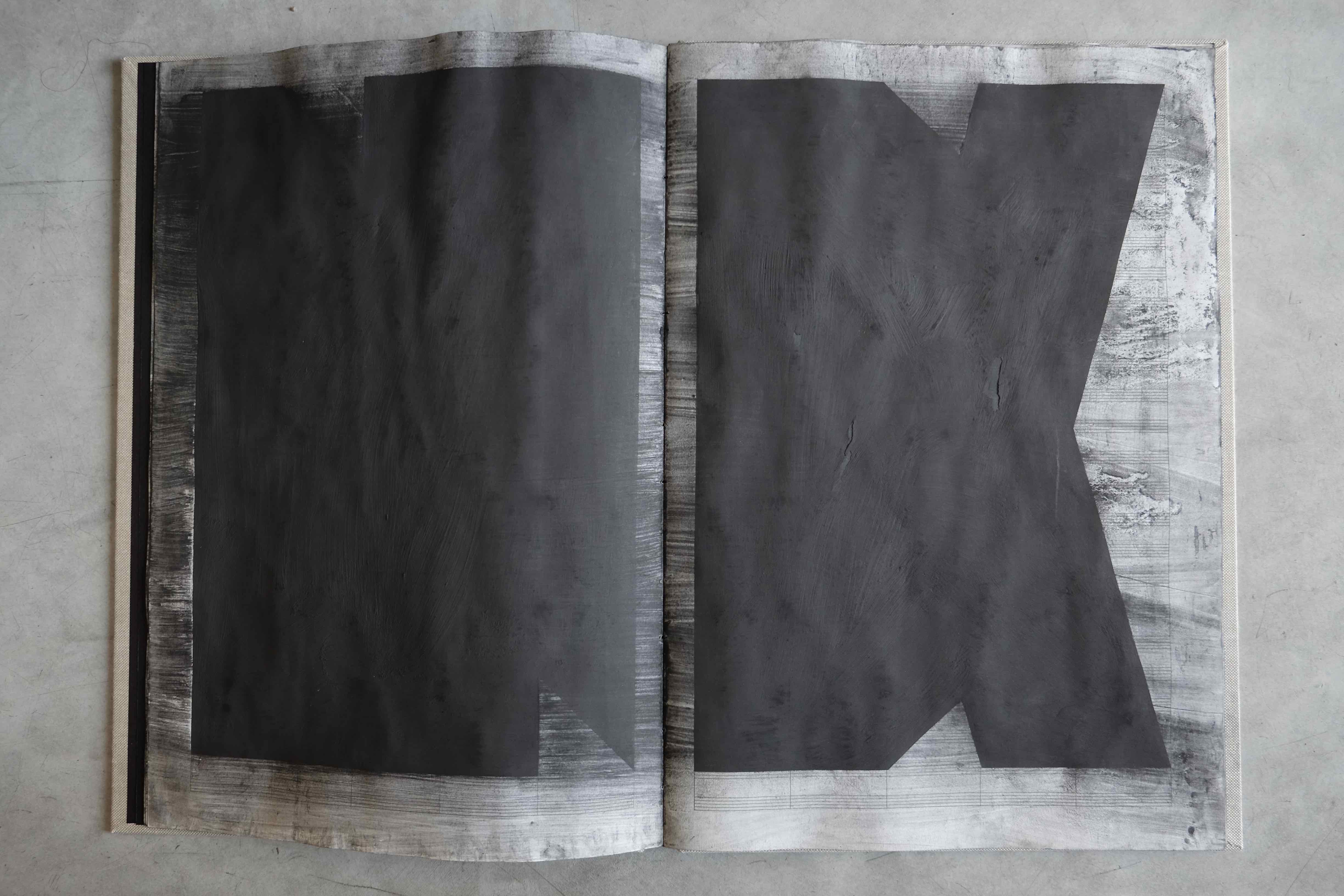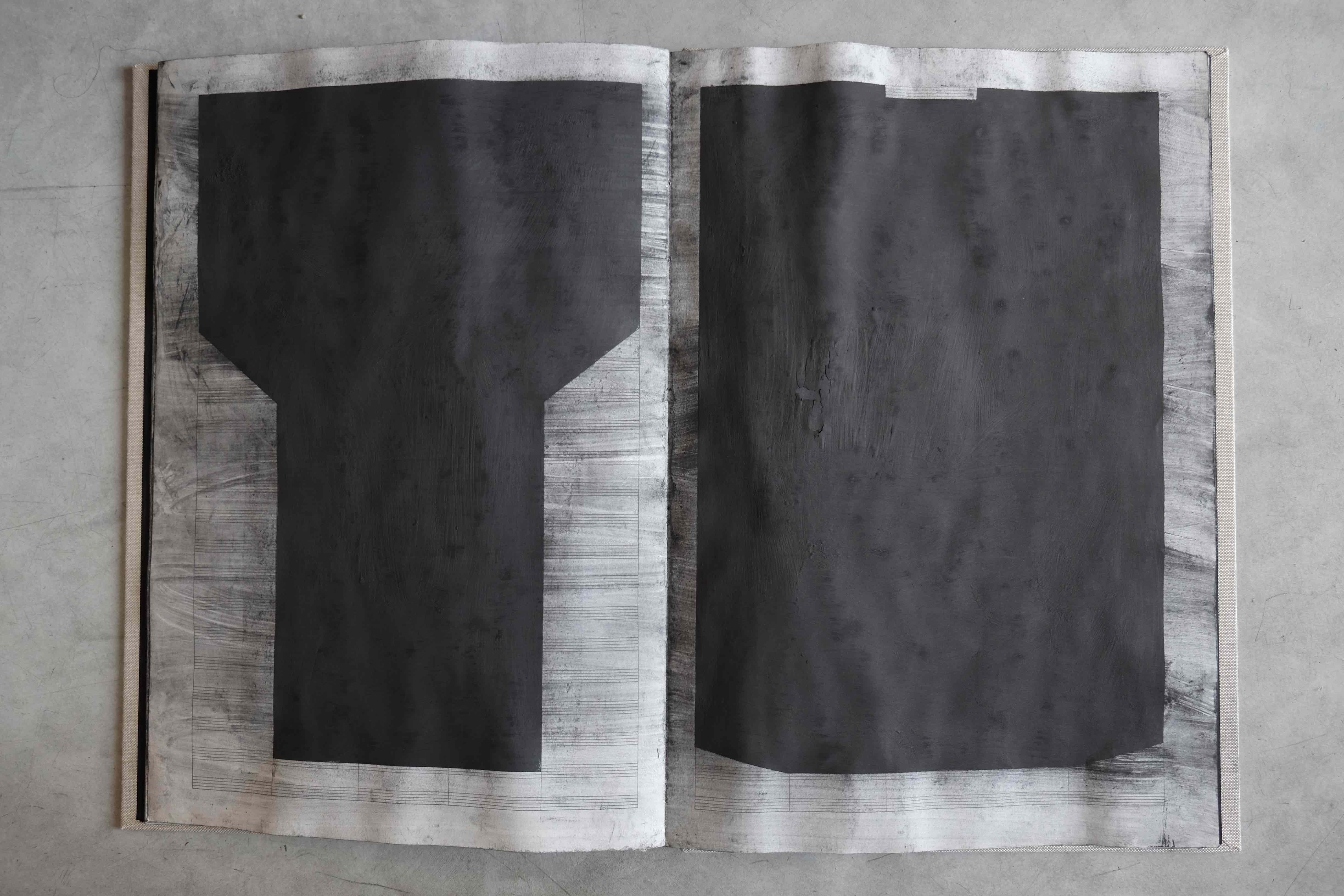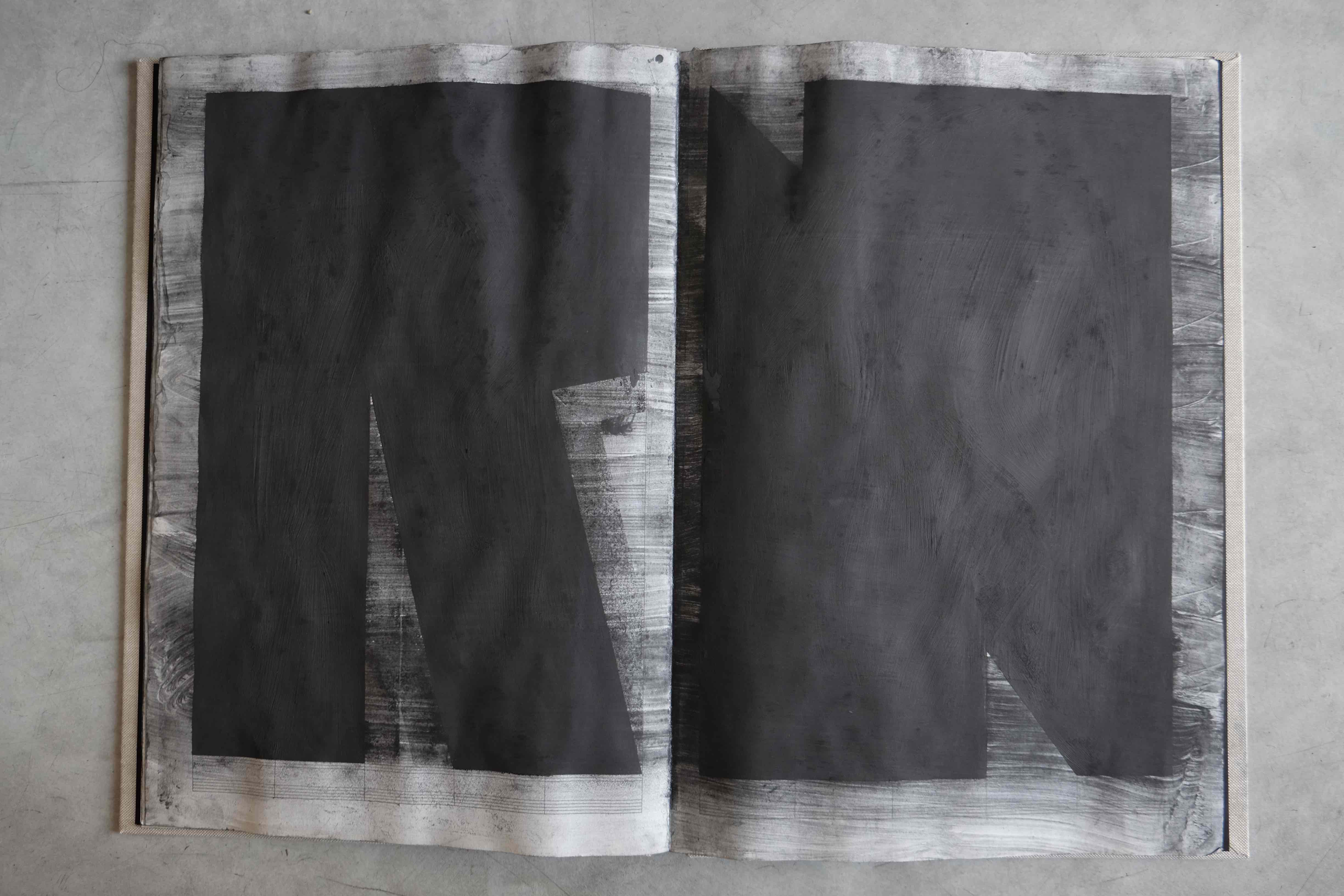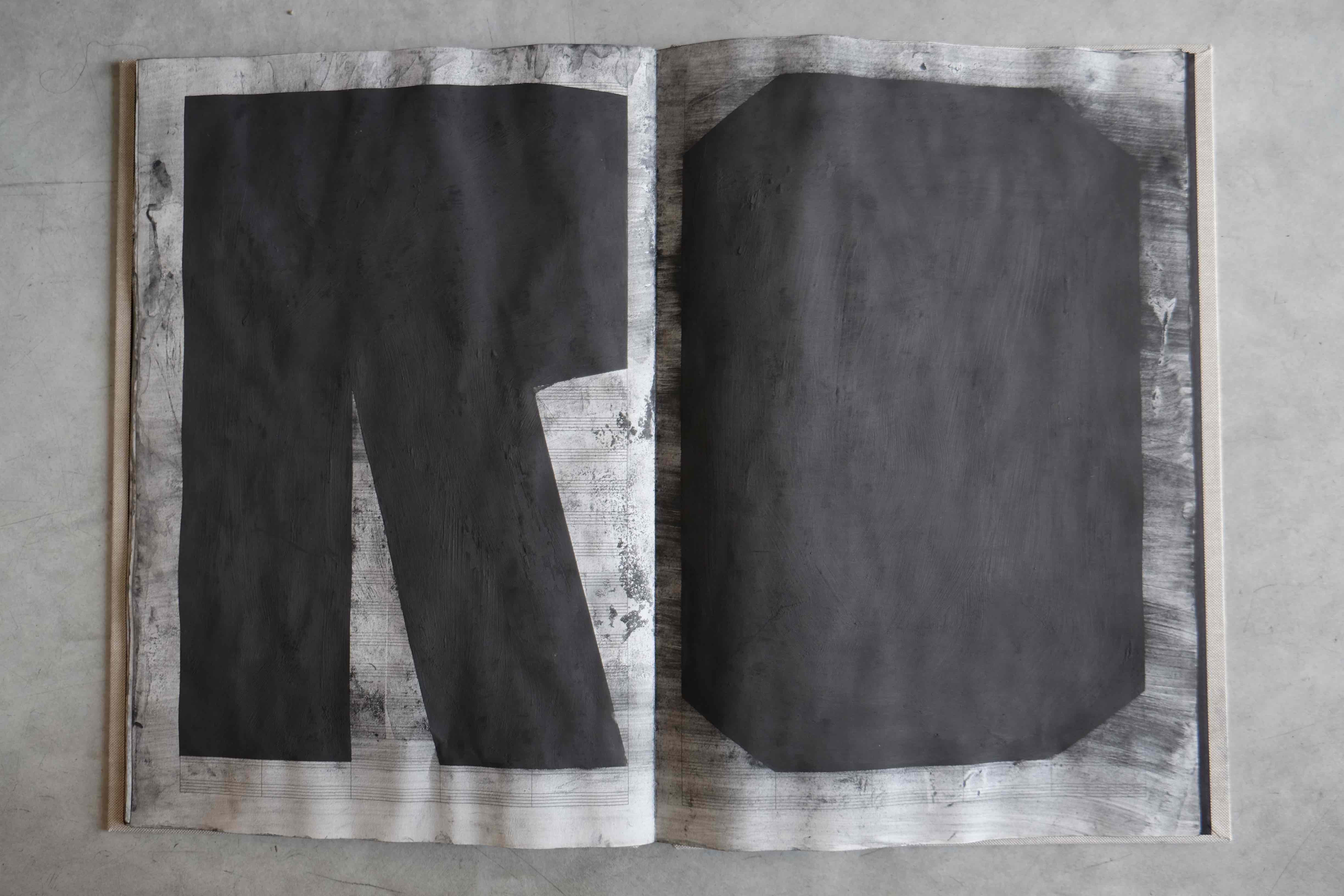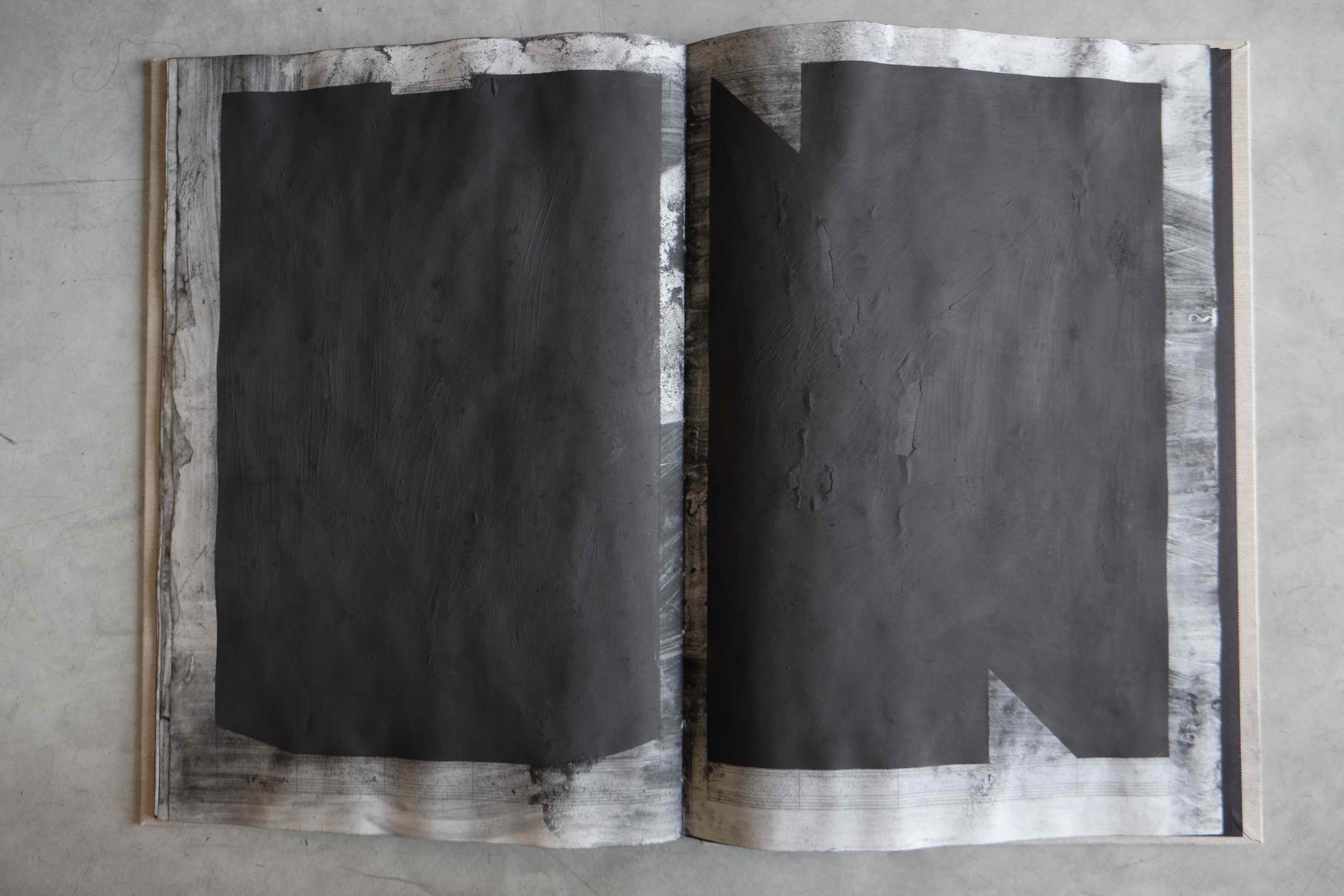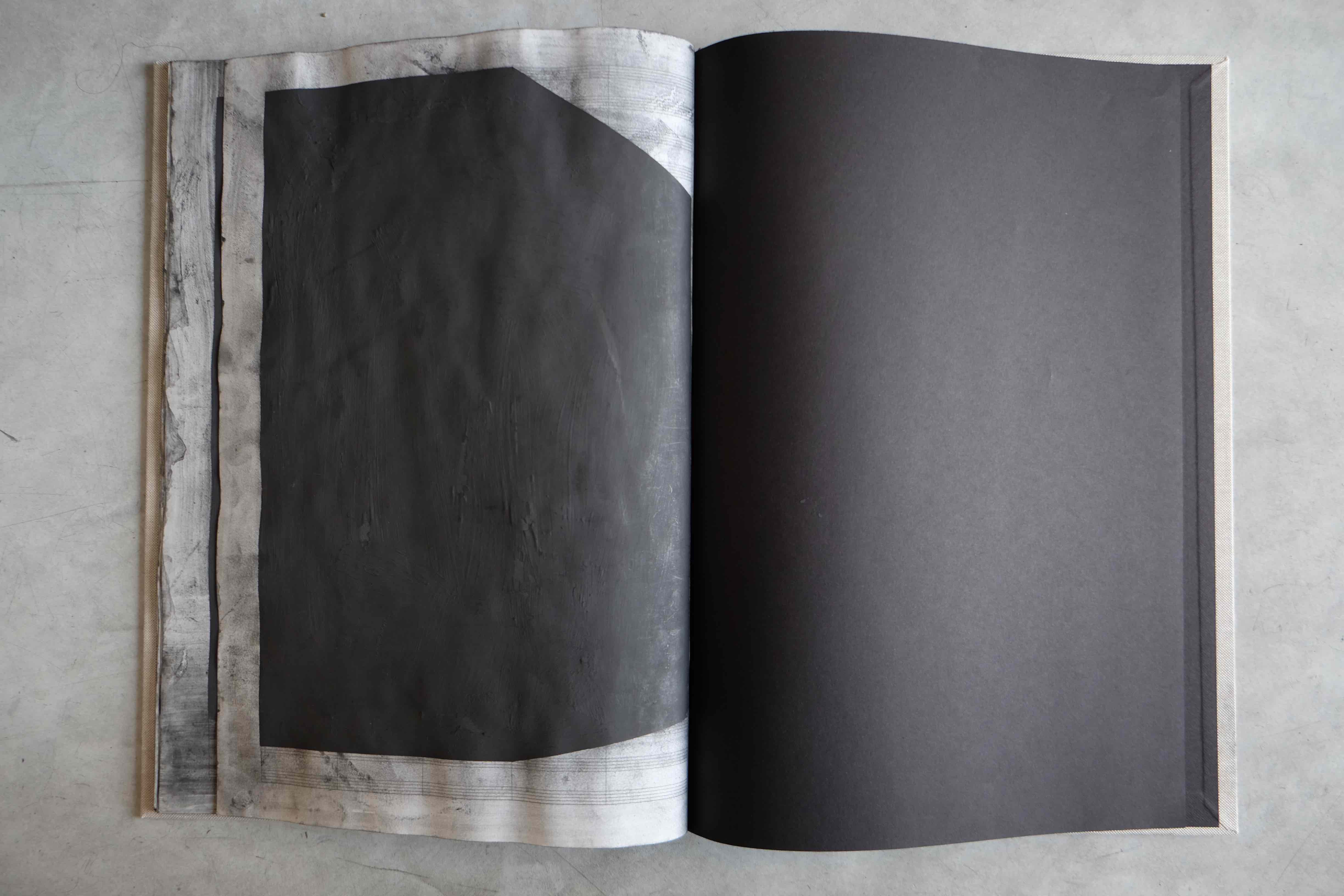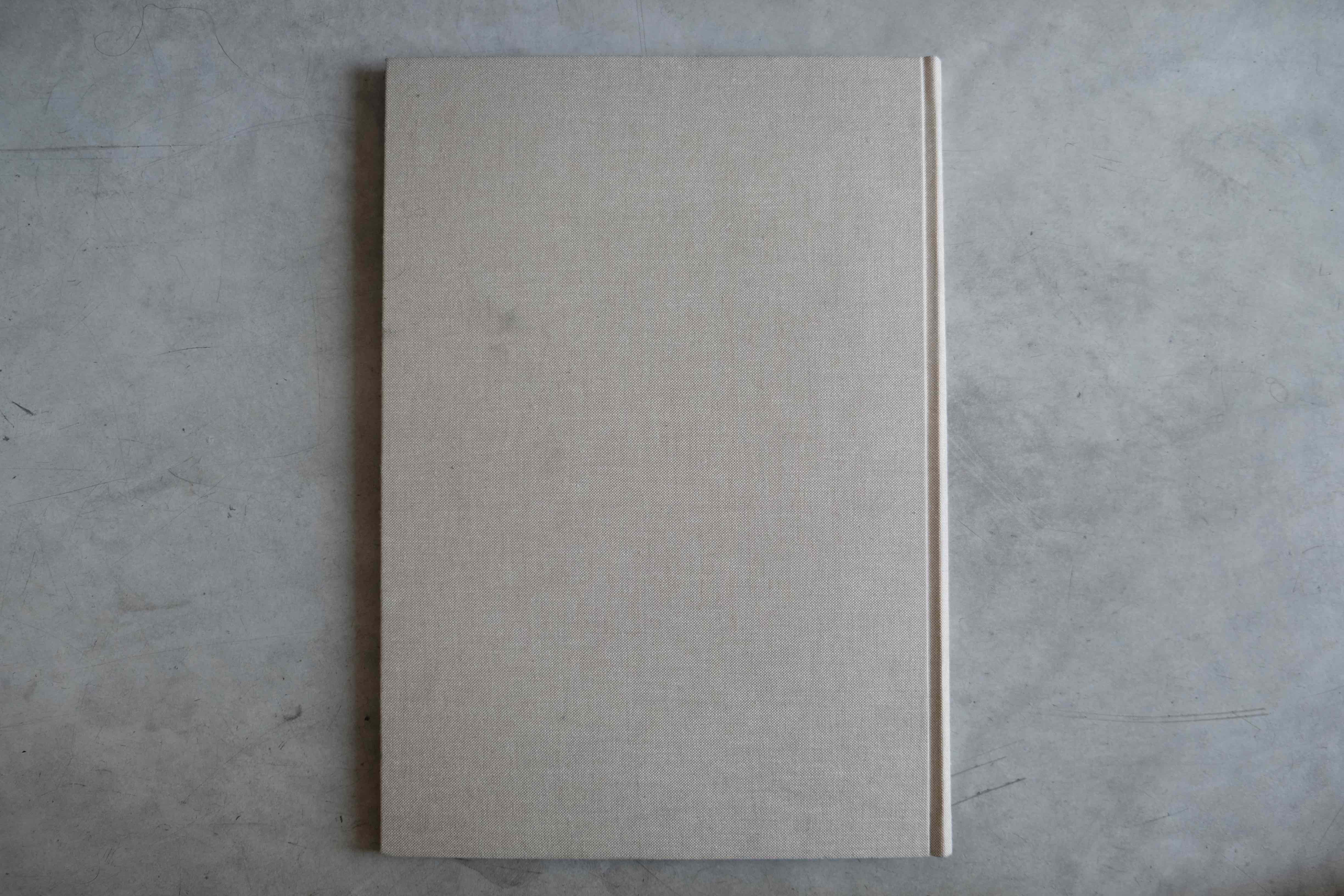 28x39,5cm - graphite insulating paint on cotton paper 2019, Milano
ERA vulgaris

(30.09.2020/12.12.2020 - Milano, Spazio Gamma)
(...)Alessio de Girolamo presents a section of his work on language with the artist books MAMIOMEGA, THE PSYCHOTRONIK BOOK OF THE SEA, WONDER WATERS and YOU THINK TO TURN AROUND.

Letters and codices are monumentalized in single totemic entities by the succession of words, syllables and ambiguous sentences capable of living in an autonomous form that goes beyond the logical structure of language to consign the author to a different dimension, archaic and purely sensorial.

The pictorial medium used is obtained from a recipe with natural ingredients against the contamination of electromagnetic fields and becomes a sign that dusts and stains proportionally to the consultation of the pages, visibly marking the human body with the same pigment created to cancel the action of intangible entities.
The large letter GIANT T stands out at the bottom of the space, becoming the fifth in the video documentation of the performance "WONDER WATERS". The writing composed of the 12 letters arranged in a clockwise direction combines with the hydrogen of the water swept with brooms by the inhabitants of Valletta, producing the melting of the pigment and the consequent annihilation of the word. The gesture of cleanliness takes the form of the purification of silence (Triton Square, Valletta, Malta, 2019). (...)
Download the full text by Stefano Non from this link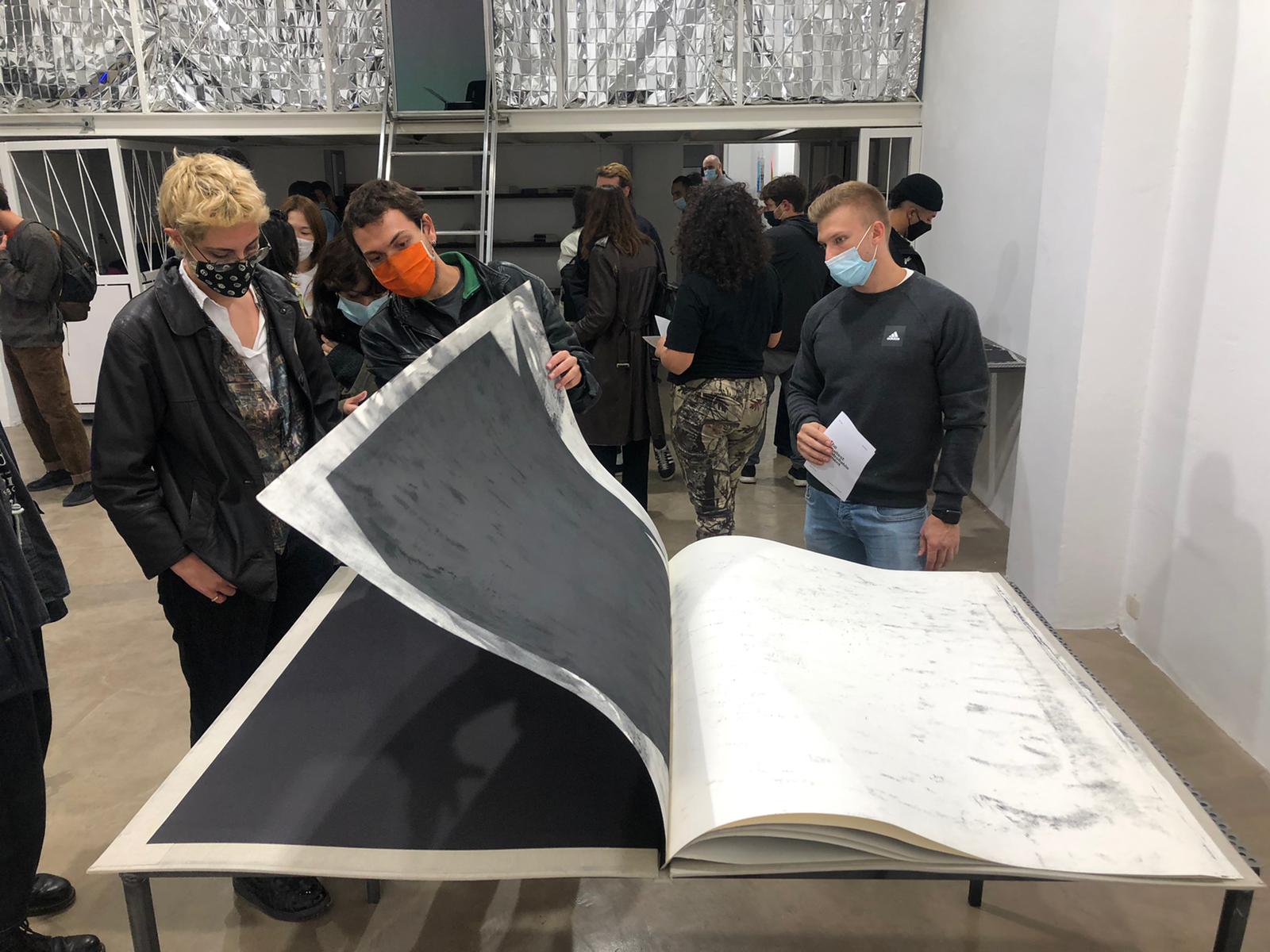 Installation views
by Jacopo Nocentini